Product Spotlight—Bitglass Platform Session November 9
Come see why we're excited about the platform
Forcepoint recently closed our acquisition of Bitglass The combination of Bitglass's cloud-native platform and Forcepoint's advanced threat protection and data security technologies will enable us to deliver the most comprehensive Security Service Edge (SSE) solution in the industry. In addition, our SD-WAN technology will complement our SSE to provide a highly cost-effective Secure Access Service Edge (SASE) solution as well.
Bitglass and Forcepoint share the same vision for disrupting and transforming the security industry with the first modern, distributed edge architecture for connecting hybrid workers safely to the information they need. The approach we are taking will continuously optimize how resources are accessed and secured to deliver best performance and most productive experience. To do this, security must be less complex. It also has to go beyond simply protecting access to applications; it must ensure that data in and from those applications is used securely. 
The Bitglass platform tightly integrates its CASB technology with secure web gateway (SWG) along with Zero Trust network access (ZTNA). This enables rich security policies to be defined and enforced from a single console for accessing resources everywhere—on the web, in the cloud and in private data centers.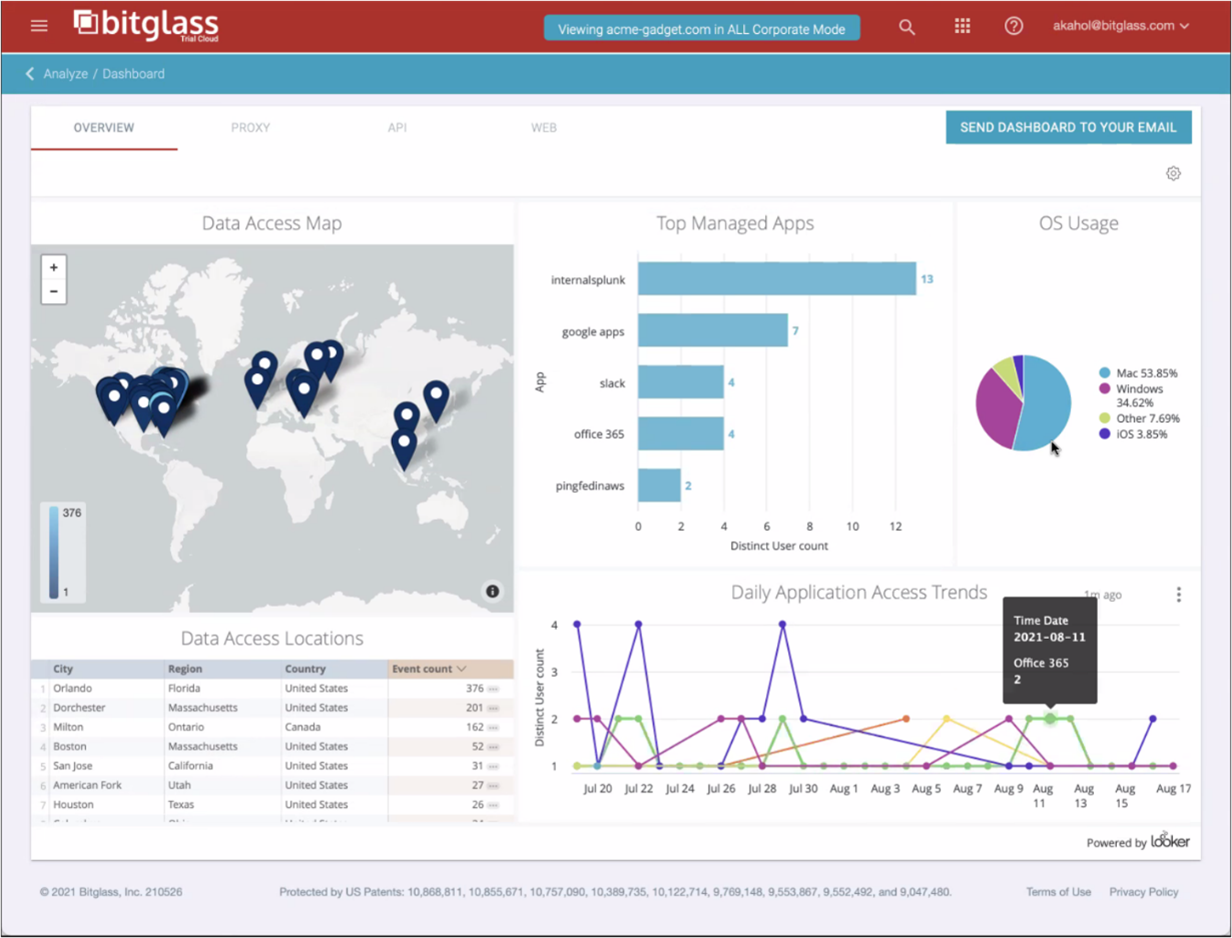 Join our webinar on November 9 to learn how the Bitglass platform safely enables SaaS adoption and public cloud migration by providing contextual access security policies that include granular data leakage prevention (DLP), next generation threat protection featuring advanced anti-malware, consistent identity and authentication, and visibility of SaaS usage for unmanaged applications without requiring deployment of agents to your endpoints. 
During this live educational session with demo, Justin Crowley, who has been educating customers and partners on the benefits of the Bitglass platform for the past two years, will show: 
How the Bitglass platform works and the problems solved

Real world public sector success stories

Deployment & maintenance

Partnering for success

Proven procurement pathways
This is sure to be an eye-opening experience on how easy it can be secure your data in the cloud. We're looking forward to this one!
About Forcepoint
Forcepoint is the leading user and data protection cybersecurity company, entrusted to safeguard organizations while driving digital transformation and growth. Our solutions adapt in real-time to how people interact with data, providing secure access while enabling employees to create value.